From the multicultural hub of West London's Shepherds Bush in the UK, Acoustic Rock Artist Mark Villarosa is a musician with a calling to create music.
Fans describe him as a creative lyricist, songwriter and singer with words that come from the heart with passion. His music has been described as Positive, Uplifting, Soulful, Deep, Searching, Simple yet Breathtaking.
In a sea of singer-songwriters Mark stands out not only with his unique mixture of Pop and Rock influences together with Symphonic sounds, but also his distinctively smooth, emotive and powerful vocals that provide warmth & soul to the melodic landscape of his songs.
Together with former band Bamboojuice Mark has also written, recorded and released two EP's: Nightsong in 2002 and Comin Home in 2007.
Two songs penned by Mark (Scared of Heights & Liz) from the Comin Home EP (2007) managed to reach the semi-finals of the 2008 UK songwriting competition against 5,000 nationwide entries.
Mark has played numerous shows around the London gigging circuit and abroad over the years at venues such as the Rock Garden, the Purple Turtle, the Borderline, 100 Club, Hope & Anchor, Sound, the Half Moon, the Dublin Castle, the Monto Water Rats, the Spice of Life, the Troubadour, The Tabernacle, Proud Camden, Le Bar Bat (New York City), Alley Cat in Denmark Street and The Kensington Roof Gardens.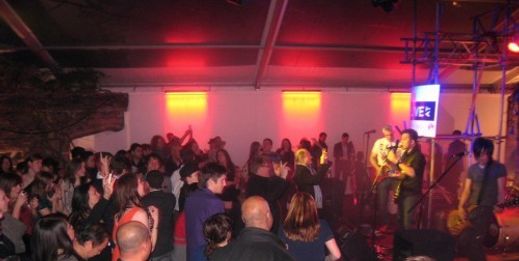 [Kensington Roof Gardens Gig 2012]
Together with former band Bamboojuice, Mark also supported the internationally acclaimed rock band REEF in 2007, at the Monto Water Rats Theatre in London's Kings Cross.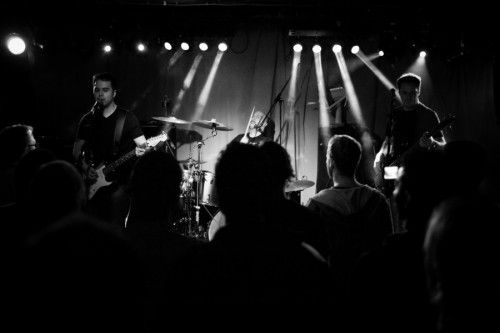 [Supporting REEF @ the Monto Water Rats, Kings Cross London 2007]
The following year (2008), Mark and band Bamboojuice were filmed by an MTV film crew for an online feature called "MTV Live & Unsigned".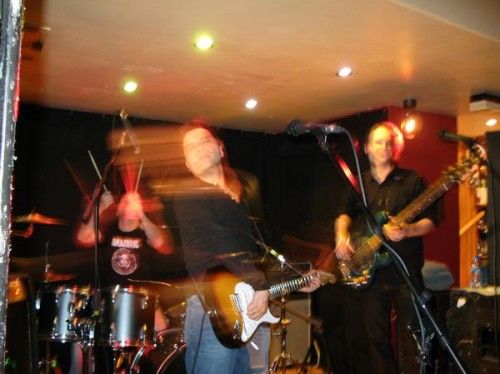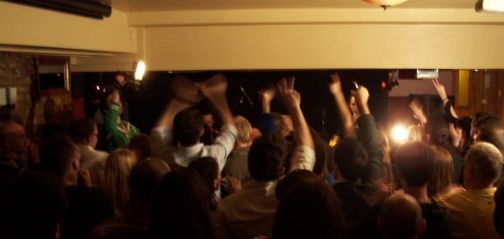 [MTV Live & Unsigned Gig 2008]
Briefly signed as a solo artist to artist management company "Iconique Performance" in 2012 saw the release of two studio recorded Pop Rock singles (Raining in London & Minsan). Both singles were produced at Chapel studios by Steve Williams whose accolades include production work for Sting, Eric Clapton, SEAL and the Rolling Stones.
A highlight of 2012 was a solo acoustic performance by Mark at the "London Barrio Fiesta" to an audience of 5,000+ festival attendees.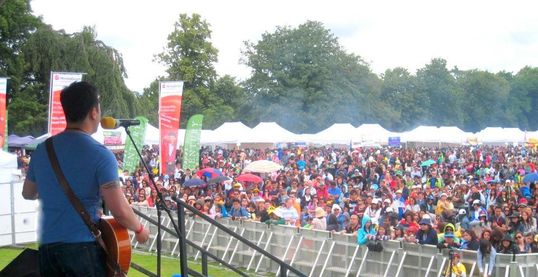 [London Barrio Fiesta 2012]
One of Mark's songs (I Want to Believe) was also included in the soundtrack of an internationally released feature film (Leona Calderon) in 2013 starring Filipina movie actress Pilar Pilapil and BAFTA Best Actress awardee Virginia McKenna.
In collaboration with independent label producer "Insert. Play. Smile.", Mark released a single called "Hangover" on iTunes in February 2017. His latest studio recorded EP is called "A Man Who Dreams Awake" which was released on Sep 29, 2018.
Mark believes that reaching new music fans worldwide is more realistic and exciting now than in any other time in recent history because of the accessibility of the internet.
Mark's big dream is to be able to write, record, release and perform his music full-time and to "take the music to the fans" by reaching and inspiring audiences using the internet and local gigs with talented session musicians, to give the fans what they deserve - a memorable, moving, positive and inspirational live experience of music.